GSA 8(a) STARS II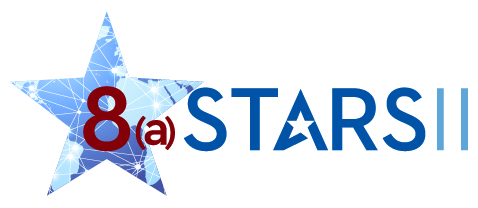 Electrosoft has been awarded an 8(a) STARS II Government-Wide Acquisition Contract (GWAC) by the U.S. General Services Administration (GSA). The 8(a) STARS II GWAC is a multiple award, Indefinite Delivery / Indefinite Quantity (IDIQ) contract designed to provide cutting-edge Information Technology solutions from 8(a) small businesses to Federal agencies. The GSA STARS II contract has a $10 billion program ceiling and a five (5) year base period.  This allows Federal agencies flexible, long-term planning while earning socioeconomic credit by supporting 8(a) businesses. Electrosoft is eligible for three (3) of the four (4) areas - Constellation I and II Functional Area 1 NAICS 541511 (Custom Computer Programming Services); Constellation I and II Functional Area 2 NAICS 541512 (Computer Systems Design Services); and Constellation I and II Functional Area 4 NAICS 541519 (Other Computer Related Services).  
Electrosoft delivers a diversified set of technology-based solutions and services differentiated by thought leadership and innovation. Through numerous successful engagements with a broad array of Federal and commercial customers, we have demonstrated world-class capabilities in program management and operations, cybersecurity, solutions development and sustainment, and testing. Fueling the success of our Government and commercial customers since 2001, we couple our domain knowledge and experience with proven, mature, management practices to deliver the right solutions on time and within budget. What distinguishes us from our peers is our deep culture of customer-service, professionalism, accountability, excellence and innovation delivered on the bedrock of uncompromising integrity.  
Contract Number: GS00Q17GWD2296
DUNS Number: 02-266-5041
Click Here for the Full Pricing List.
For more information, please email the Electrosoft Program Manager, Crystal Mertes, at gsastars@electrosoft-inc.com, or visit the GSA STARS II website at www.gsa.gov/8astars2.